<![if !vml]>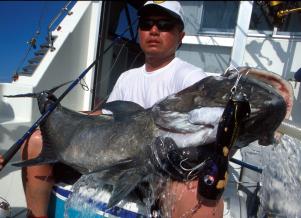 <![endif]>
We make this series more powerful than GIAT in 1994.
This rod was made to take aim athuge GT and tunas.
This series have all for the element that the long cast
and high power and a lifting performance,
etc. required for the casting game of big fish.
by mighty power.We are carrying out a fine change
and fine improvement, and completed the rod itself
to the powerful lure casting rod for big fish.
By uniting with the BIG GAME series in which RS
structure has matured the outstanding characteristic,
the highly efficient casting rod for big fish
was completed.